Looking to build near Appleton?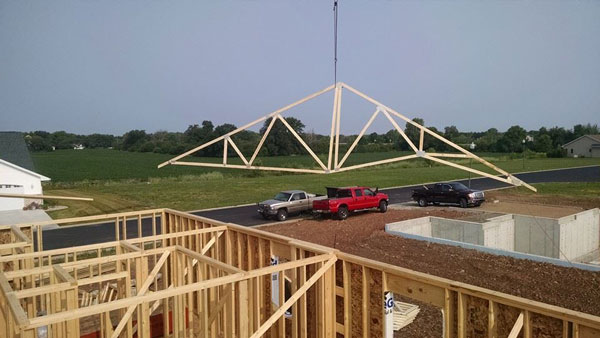 Reliable home builder
With over 40 years experience, Mischler and Sons can provide the reliability you deserve in a contractor. We are fully licensed and insured and wouldn't operate any other way. With us, you can expect a clean, safe work environment; as well as a great product delivered on time. Don't take our word for it. We have many references and an A+ Better Business Bureau rating to prove it.
Dependable Service
We know that a new construction project can be a stressful time. It doesn't have to be. Let Mischler and Sons take away the worries and manage your new home build so you can enjoy the adventure. We only work with the best sub-contractors on every project we take on. This means you get a fantastic product as well as peace of mind knowing the job was done right.
Start to Finish
With Mischler and Sons, you can sleep easy knowing that we will be on site all the time. We aren't a huge outfit that sends a couple of novices out to build your dream home. We are a small team that works well together, with years of side by side experience. This means you get a fantastic team, at an even more fantastic price. Imagine if the owner of a larger competitor actually came out to build your home. Yeah right, in most cases, they probably never even see it. We believe in A+ customer service, so that is what we provide. Let's team up for your next build.
Appleton Home Builders
Let Mischler and Sons lead your journey towards owning a brand new house built to your liking. Our years of experience mean that your biggest investment is backed by the best in the industry. Couple that with our small town feel and stellar customer service and you have the recipe for success. Dream BIG folks, and let us help you build those dreams.
---
"I have had Mischler and Sons, LLC do a variety of work for me. They installed storm doors, windows, service doors, siding after storm damage this year. They did a great job and the work was done on time! If you want quality work you can be assured that they will do it."
Patrick OBrien